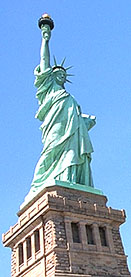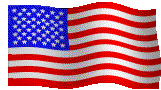 To join the American Academy for Justice Through Science
Print Out This Form And

The category below
As an Academy member, you will

affirm you commitment

to law enforcement and judicial personnel (police officers, investigators, judges)

, law makers,

as well as to

medicine, and

other persons who must deal with the forensics of crime and injury, including doctors, social workers, and insurance claims examiners.

Members of the Academy are multi-disciplinary. Officers of the Academy's 1996-200

5

Board come from the areas of psychology,

dentistry, traditional medicine, chiropractic, acupuncture,

forensic examination

s in all areas of medicine

,

both

Western medicine

and

complimentary medicine, the military, accounting, the law and US National HealthCare Security Officers. The Academy encourages those from different disciplines to join that are interested in achieving justice through forensic principles of science.

The Academy welcomes members from many disciplines as well as students who are interested in bettering society by bringing justice through scientific principles.
Membership Options:
q

General support membership: Receive AATJS membership card, and discounts on seminars sponsored by the Academy. Support membership dues are $

285

.00 per year.

q

Diplomat and Fellow status: General membership plus option to become a diplomat of the Academy after 2 years.

Membership is $38

5

.00 for the first year with each subsequent year's membership = $285.00. per year after that.

q Lifetime membership: General membership, and diplomat status. Receive AAJTS publications, membership card, membership certificate displaying lifetime membership status in The American Academy for Justice Through Science. You will also receive discounts on seminars conducted by the Academy and other qualified persons as well as voting privileges on the Academy's Board. Lifetime membership is $3200.
**Note: Cost for international membership will be slightly higher to cover increased postage costs.
Members should try to attend at least one training seminar (minimum of 8 hours) per year to uphold their diplomat if so granted, unless grandfathered during the period of 1995-1997.
Samples of topics to be covered in the AAJTS publications include:
Core members presently consist of experts in the fields of forensic science, psychology, medicine, law and law enforcement. AAJTS members may also present recent research and reports at AAJTS conventions and seminars, if they are qualified, and if the content is pertinent to the mission of the Academy.
To apply for membership:
Fill out the application (using the reverse side if necessary) and have three people who are in the field of "forensic medical science or advancing investigative medicine" such as Medical examiner, Judge, Certified Fraud Examiner, Retired FBI, OIG, HHS, DOJ, US Attorney, USSS Agent, DOD, Disability Analyst, Forensic Police Scientist, Homeland Security Officer, Fellow of the American Academy for Justice Through Science, or persons you believe would be relevant (e.g., Law makers, US Attorney...), submit a letter of recommendation. These should be individuals who can attest to your professional ability as well as to your ethics, integrity and character.
-------------------------------------------------------------------------------------
Complete this application or email a cover letter and curriculum vitae to:
Name (Last, First, Middle Initial):______________________________ Title (Dr.,Sir.,Ms.,Mr.)
Mailing Address:_________________________________
Business Phone: ( ) ______--_______ FAX: ( ) _____-- _____ E-Mail:_______________
On the reverse side of this application, list current professional licenses (including numbers), professional organizations, publications, presentations/seminars, and people submitting reference letters—including their association and titles.