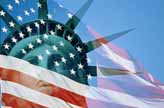 You will find in this section hot News articles which we feel are of national importance to all folks. This article is brought to you as a free service from AAJTS.

Investigation and Law Enforcement Ethics

Law Enforcement Ethics Defined

In a police science class at Pasadena City College, students were asked to pool their thoughts on a definition of police ethics. After considerable discussion, the following definition emerged: Police ethics is a set of rules and regulations devised to guide officers in determining whether their personal conduct is right or wrong.

It was the opinion of this class that ethics in any profession develops a right conscience among its individual members and that such a conscience is helpful in law enforcement to assist officers in doing the right thing. Other recognized professions--medicine, law, and education--have developed ethical codes to serve as clearly defined ideals and principles for their members to follow in solving the everyday problems of right and wrong that arise in their work.

Whether playing football or participating in life, one must recognize and observe professional standards of behavior and exemplary conduct. The opportunity to abide by such necessary standards confronts officers daily in law enforcement.

As a case in point, an officer in a West Coast city spotted a local judge's car parked illegally. The officer had just been advised in a police training school that morning before she went on duty that all laws, including traffic laws, are applicable to all people, regardless of race, sex, creed, or station in life. But she hesitated because she wanted to avoid the possible embarrassment and trouble that could result for the department. Nevertheless, the lessons in the morning class were well learned, and she tagged thejudge's car. Her decision proved to be a wise one, for the judge publicly praised her courage in doing the right thing. The judge paid the article tells how two patrol officers were publicly accused in false statements made against them during the arrest and trial of a drunk patron and a bartender. As a result, the two officers filed suits seeking damages from the tavern manager for slander. A statement made by Director Hoover of the FBI was introduced in evidence: "Law enforcement today is truly a profession." As a result, a judgment in common pleas court was rendered in favor of the two officers in the sum of $2,500 each. This recognition by the courts underscores the concept that law enforcement today is truly a profession.

A CODE OF POLICE ETHICS

Without question, a code of ethics is essential in a profession. Without it, a profession could not exist. Moreover, the rules and regulations selected must reach the highest standards. There must be no opportunity for compromise. Professional ethics dictates the application of such absolutes as "always" and "never." To be effective, the code must cover all areas of endeavor, leaving no questions of right or wrong unanswered. Naturally, it is admitted that no code could, when phrased only in words, encompass every possible circumstance. However, within the confines of reason, a sensible, attainable set of rules can be formulated.

A code of police ethics must also embrace all basic objectives. The late Don L. Kooken in his book Ethics in Police Service outlined the following law enforcement objectives:

1. To elevate the standing of the profession in the public mind and to strengthen public confidence in law enforcement

2. To encourage law enforcement officers to fully appreciate the responsibilities of their office

3. To develop and maintain complete support and cooperation of the public in law enforcement

4. To ensure the effectiveness of the services by encouraging complete coopera­tion of its members for their mutual benefit

5. To strive for full coordination of effort in all official relationships with other governmental bodies

6. To consider police work an honorable profession, and to recognize in it an opportunity to render a worthwhile service to society

In order to achieve these high objectives, the International Association of Chiefs of Police (IACP), the Federal Bureau of Investigation, the California Peace Officers' Association, and many other law enforcement agencies have adopted codes of ethics. The FBI code appears in Figure 13-1. Other police codes are given in the following sections.

UNETHICAL ACTS

To cover every aspect of the problems involving police ethics, negative characteristics--unethical acts to be avoided--are listed as follows:

1. Dishonesty

2. Brutality

3. Racial prejudice

4. Gratuities and chiseling

5. Conversion of prisoners' property

6. Violations of laws and regulations

7. Violations of civil rights, false arrest, illegal search and seizures 8. Discourteous conduct 9. Deliberate inefficiency 10. Failure to improve

11. Divulging confidential information

12. Malicious gossip

13. Violation of privileged communications

The most practical way to prevent unethical activity by law enforcement officers involves judicious screening and selection of new personnel; continual practical training of all officers, stressing public relations and ethical conduct; and prompt dismissal of officers who cannot obey the rules and regulations of the police profession.

LAW ENFORCEMENT CODE OF ETHICS

This code of ethics was first created and publicized by the Peace Officers' Research Association of California (PORAC). Subsequently, it was adopted by the members of the California Peace Officers' Association and thereafter universally promulgated by the International Association of Chiefs of Police and the National Conference of Police Associations.

Recently, the Commission on Peace Officer Standards and Training of California, known as POST, required the following code of ethics to be read and discussed at all approved basic police schools. After discussion, the officers are presented with the following printed code of ethics for their personal use and limitation.

CODE OF ETHICS

As a law enforcement officer my fundamental duty is to serve mankind; to safeguard lives and property; to protect the innocent against deception, the weak against oppression and intimidation, and the peaceful against violence and disor­der; to respect the constitutional rights of all men to liberty, equality and justice.

I will keep my private life unsullied as an example to all; maintain courageous calm in the face of danger, scorn or ridicule; develop self-restraint; and be constantly mindful of the welfare of others. I will be exemplary in obeying the laws of the land and the regulations of my department. Whatever I see or hear of a confidential nature, or that is confided in me in my official capacity, will be kept secret unless revelation is necessary in the performance of my duty.

I will never act officiously or permit personal feelings, prejudices, animosities or friendships to influence my decisions. With no compromise for crime and with relentless prosecution of criminals, I will enforce the law courteously and appro­priately without fear or favor, malice or ill-will, never employing unnecessary force or violence and never accepting gratuities. I recognize the badge of my office as a symbol of public faith, and I accept it as a public trust to be held so long as I am true to the ethics of the police service. I will constantly strive to achieve these objectives and ideals, dedicating myself before God to my chosen profession... Law Enforcement.

CANONS OF POLICE ETHICS

To stress the importance and explain the specific problems in police ethics, the IACP adopted the following eleven Canons of Ethics for Law Enforcement:

Article 1 The primary responsibility

To protect life and property and keep the peace of all people. To enforce the laws, equitably and fairly, regarding all persons. The descriptions beneath the canons are the author's.

Article 2 Limitations of authority

All officers must know the bounds of their authority and never abuse their police power of arrest, search, and seizure.

Article 3 Duty to be familiar with the law and with the responsibilities of self and other public officials

All officers should keep abreast of changes in the law, should attend law enforcement conferences and schools for improvement, and should know their area of responsibility

Article 4 Utilization of proper means to gain proper ends

Law enforcement officers must be the first to obey the law and not be a bad example by flouting the law or granting special privileges to friends and relatives. Moreover, they must not use the law for personal power or gain.

Article 5 Cooperation with public officials in the discharge of their official duties

This is a two-way street, and ethical officers will always cooperate legally with other departments, regardless of political or official affiliation.

Article 6 Private conduct

Police officers must remember that they are public officials

24 hours a day. Conduct on and off the job must be above reproach.

Article 7 Conduct toward the public

Exemplary officers always remember that they are public

servants. Hence, they cannot be overbearing or subservient.

Article 8 Conduct in arresting and dealing with violators

Officers must refrain from undue use of force or violation of the civil rights of the public

Article 9 Gifts and favors

Officers may not accept gratuities and gifts from the public. Nothing must influence them or interfere with the administration of justice

Article 10 Presentation of evidence

During investigations, police must seek the facts and must obtain the truth. They must defend the innocent as well as enforce the law and gather the evidence against wrongdoers.

Article 11 Attitude toward profession

Officers today must regard their duties as a public trust, should strive for a professional attitude, should help present a good image of police to the public, and should endeavor to improve themselves and their department.
The FBI Pledge for Law Enforcement Officers
Humbly recognizing the responsibilities entrusted to me, I do vow that I shall always consider the high calling of law enforcement to be an honorable profession, the duties of which are recognized by me as both an art and a science. I recognize fully my responsibilities to defend the right, to protect the weak, to aid the distressed, and to uphold the law in public duty and in private living. I accept the obligation in connection with my assignments to report facts and to testify without bias or display of emotion, and to consider the information, coming to my knowledge by virtue of my position, as a sacred trust, to be used solely for official purposes. To the responsibilities entrusted to me of seeking to prevent crime, of finding the facts of law violations and of apprehending fugitives and criminals, I shall give my loyal and faithful attention and shall always be equally alert in striving to acquit the innocent and to convict the guilty. In the performance of my duties and assignments, I shall not engage in unlawful and unethical practices but shall perform the functions of my office without fear, without favor, and without prejudice. At no time shall I disclose to an unauthorized person any fact, testimony, or information in any pending matter coming to my official knowledge which may be calculated to prejudice the minds of existing or prospective judicial bodies either to favor or to disfavor any person or issue. While occupying the status of a law enforcement officer or at any other time subsequent thereto, I shall not seek to benefit personally because of my knowledge of any confidential matter which has come to my attention. I am aware of the serious responsibilities of my office and in the performance of my duties I shall, us a minister, seek to supply comfort, advice, and aid to those who may be in need of such benefits, as a soldier, I shall wage vigorous warfare against the enemies of my country, of its laws, and of its principles, and as a physician, I shall seek to eliminate the criminal parasite which preys upon our social order and to strengthen the lawful processes of our body politic. I shall strive to be both a teacher and a pupil in the art and science of law enforcement. As a lawyer, I shall acquire due knowledge of the laws of my domain and seek to preserve and maintain the majesty and dignity of the law; as a scientist, it will be my endeavor to learn all pertinent truth about accusations and complaints which come to my lawful knowledge; as an artist, I shall seek to use my skill for the purpose of making each assignment a masterpiece; as a neighbor, I shall bear an attitude of true friendship and courteous respect to all citizens; and as an officer, I shall always be loyal to my duty, my organization, and my country. I will support and defend the Constitution of the United States against all enemies, foreign and domestic; I will bear true faith and allegiance to the same, and will constantly strive to cooperate with and promote cooperation between all regularly constituted law enforcement agencies and officers in the performance of duties of mutual interest and obligation.
The FBI pledge for law enforcement. Courtesy of The Federal Bureau of Investigation.
"The public has a right and a duty to demand unimpeachable integrity from its public servants." J. Edgar Hoover
by Dr. Scott David Neff DC DABCO CFE FFAAJTS at the request of the honorable now retired Senior FBI Agent, two times Pasadena Major, creator of many of the first law enforcement agencies around the

world, Dr. John L. Sullivan Esquire PhD FFAAJTS founder of the InfoJustice Journal.